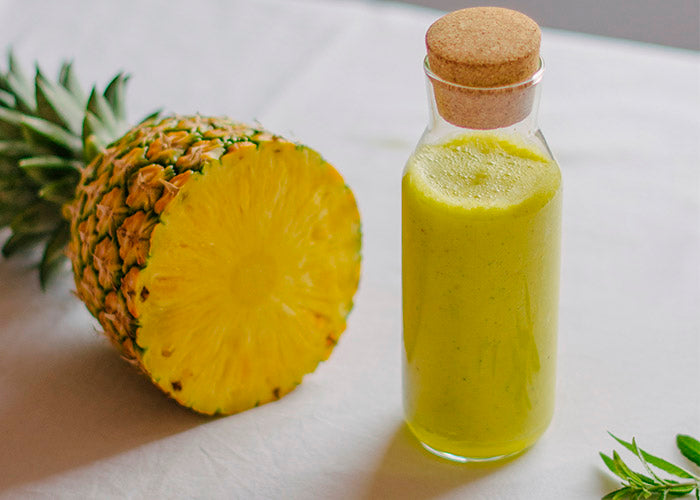 PINEAPPLE, GINGER AND LEMON BEAUTIFUL SOFT DRINK
Today we prepare pineapple as a natural soft drink, it is very refreshing and satisfying, ideal for summer.
Pineapple is a fruit with many digestive enzymes and it is highly recommended to eat it with a large meal since it is also very detoxifying. Ginger is very vitalizing for the body.
INGREDIENTS
800 gr. natural pineapple, (heavy without shells)
2cm. of fresh ginger root.
10 leaves of fresh lemon verbena.
STEPS TO FOLLOW
Peel and chop the pineapple and ginger.
Put everything in a blender with the lemon verbena leaves and a glass of fresh water.
Serve
We hope you like this refreshing soft drink full of properties!