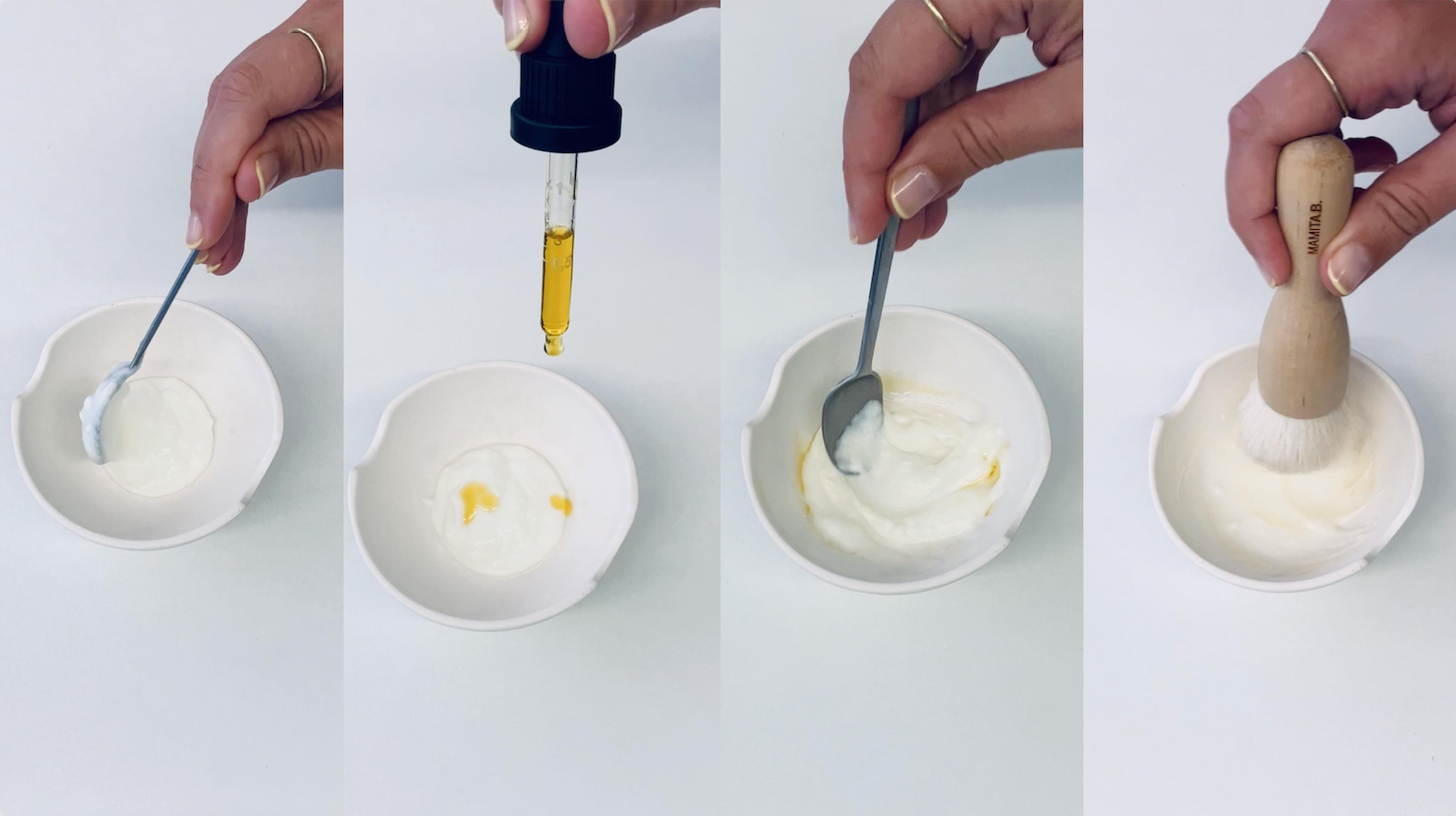 Soothe sensitive skin
Do you feel like your skin is more sensitive than normal?
Maybe it itches, flakes or redness appears. Many times we use products to clean our skin that leave it unprotected from external factors. Our skin reacts because they are very abrasive and eliminate the good bacteria that live on our skin and protect it naturally.
Good bacteria = healthy skin
Caring for and calming our skin
Today we share with you a quick facial mask recipe that will help us reduce inflammation and calm the skin and will provide us with good bacteria for it. We will have healthier, protected and glowing skin.
INGREDIENTS
We will only need two ingredients to make this super simple mask and calm the skin.
2ch of yogurt with live bacteria or natural kefir.
6 drops of our

super linda serum

Packed with antioxidants , containing annatto, rosehip and neroli . with calming actions that give us luminosity and firmness.
We remove the mask and we can now apply it to the skin. We will always apply it in the evening and leave it on for 15 to 20 minutes, then we will remove it with warm water.
It will be great for calming the skin after a day at the beach.
We hope you like it as much as we do!