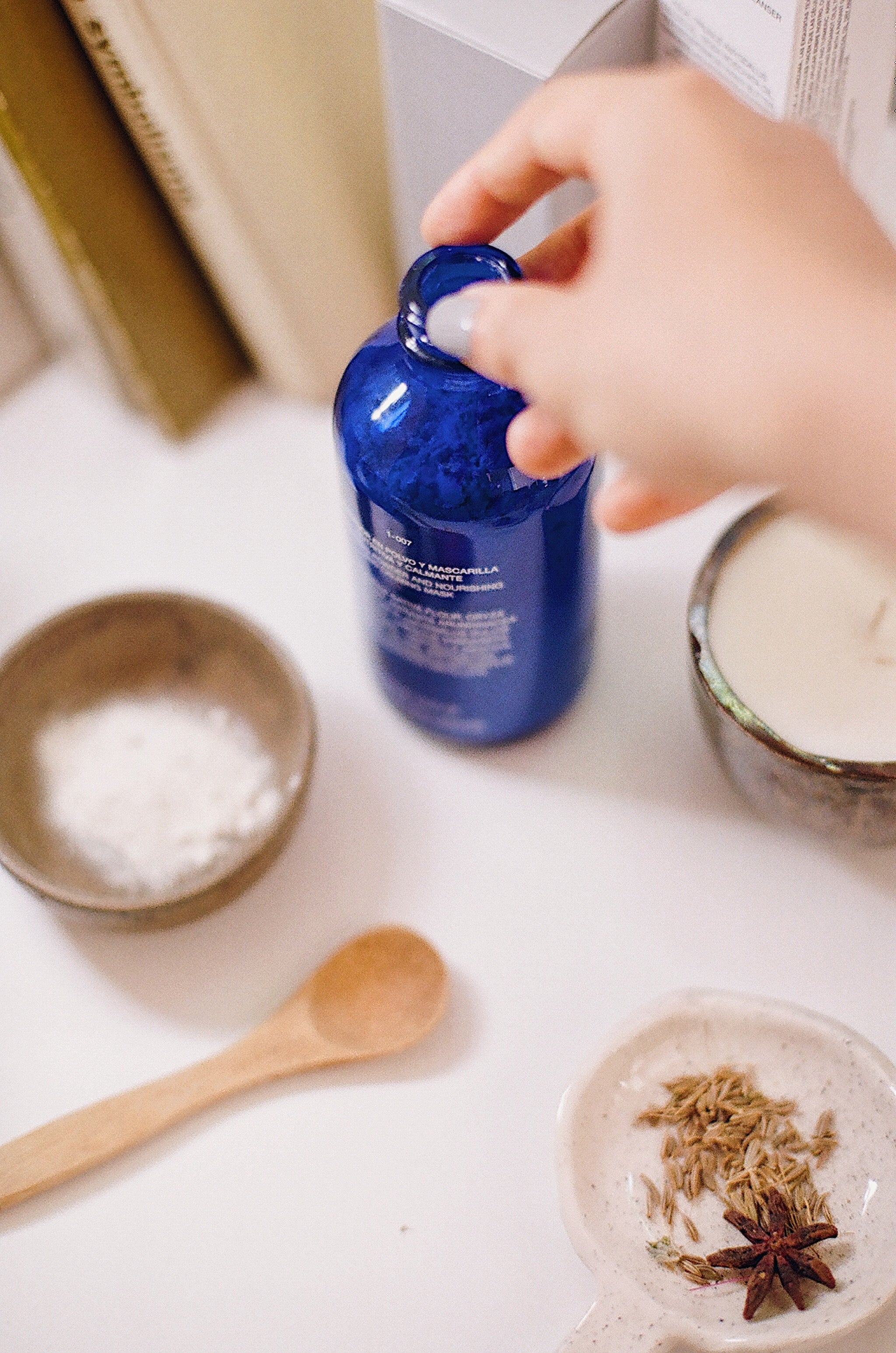 BENEFITS OF OUR POWDER CLEANERS
Powder cleansers bring together the benefits of vegetable flours and wild plants loaded with medicinal properties to fully care for our skin.
The "powder" format allows these ingredients to be combined to deeply cleanse our skin, nourishing it with minerals at the same time; In the same way, it invites you to make masks, mixing a small amount of the cleanser with water until it forms a paste and then adding the ingredients that best suit our skin type.
Vegetable flours, when applied topically, promote a smooth and soft effect on our skin and are great allies in congestion and inflammation processes.
Almond flour has an antioxidant function and is loaded with vitamin E, a really valuable ingredient if what we are looking for is to have healthy skin.
Rice flour, for its part, regulates tone and provides luminosity to the skin thanks to its components. Thanks to its soft and fine texture, it is ideal for sensitive skin accustomed to suffering alterations and different changes in the skin. Fights inflammation and facilitates drainage.
In the case of chickpea flour, it has been used for centuries to treat multiple skin imperfections. It is a flour very suitable in cases of oily skin; It helps absorb excess oil and free the pore from accumulated dirt, thus avoiding creating or aggravating acne. In addition to being able to prevent and calm acne, it can also be used to fade or care for scars generated by the imperfections of this type of skin.
Kaolin is a mineral of natural origin derived from clay. Traditionally used for scar healing and reduction. Known for its emollient, drying and softening actions, it is a great ally for oily skin.
The wild plants that we use in the powder cleansers have been carefully collected and chosen for the line for their specific medicinal properties to help each skin type.