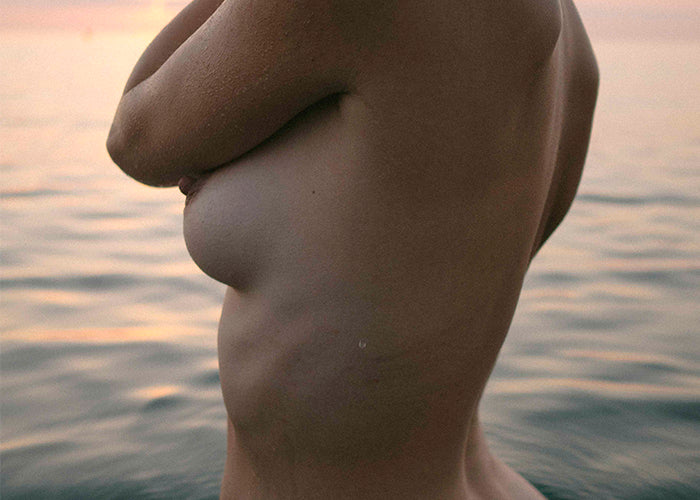 INTIMATE OIL
Today I want to share with you the recipe for the intimate oil that I use daily. It has been great for me to regenerate the intimate area after childbirth and above all to reconnect with it since it has been an issue that has cost me a lot.
So I hope you like it and it helps you as much as it has me :)
INGREDIENTS
Almond Vegetable Oil

Wheat Germ Vegetable Oil

Avocado Vegetable Oil

2ch of dried Calendula flowers

3gt of Roman Chamomile Essential Oil

5gt of Myrrh Essential Oil

5gt of Lavender Essential Oil


The 3 vegetable oils will provide us with hydration, moisturization and regeneration in the vagina. The calendula macerate reduces inflammation, calms and relieves itching.

The Essential Oils used in this recipe are special for the care and regeneration of intimate skin.
STEPS TO FOLLOW
Put the 3 Vegetable Oils with the Calendula flowers in a jar resistant to a bain-marie for approximately 1h/1.5h. Over very low heat, the oil NEVER has to boil, as it would lose its properties. Remember to stir the preparation and do it at a time when you are calm.

After time, strain with a strainer and gauze or muslin to prevent any remains of the flowers from entering the mixture and spoiling it.

We add the Essential Oils and shake. We will let it rest for 24 hours so that the aromas settle and the synergy is created.
Apply externally to the vagina. Do not use as a lubricant if we are going to have sexual relations with condoms, oils are not compatible with latex.
I wish you like!
*Here you can watch the video to see how I prepare the recipes and also a lot of advice on women's health that Marta Marcè offers us: