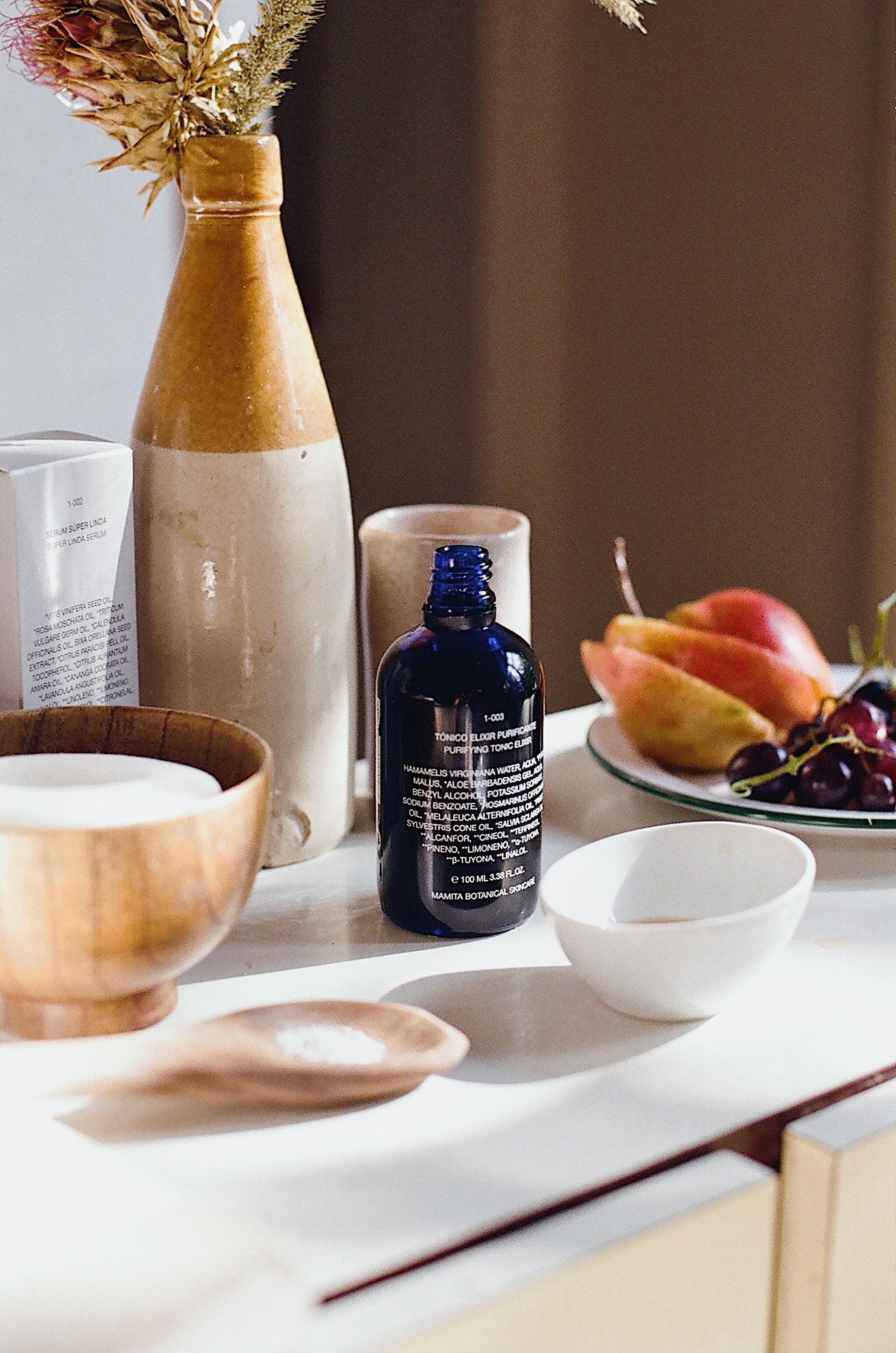 TREATMENT FOR SKIN WITH OILY TENDENCY
Unbalanced skin with excess shine and acne tends to feel dirtier easily. At Mamita we understand that the number one step to regulate it is to become aware of our lifestyle accompanied by a good diet and drinking plenty of water to help detoxify our body in a natural way.
The 1-003 Purifying Elixir is formulated to help our skin calm it and restore its vital force, our Elixir is a truly appropriate treatment for skin with a tendency to become oily, accumulate dirt or with acne breakouts. It contains ingredients with antiseptic and antioxidant actions that help regulate sebum secretion.
The combination of Witch Hazel water, Aloe Vera gel and apple cider vinegar will stimulate and fortify the skin. Ideal for skin or areas with an oily tendency.
From the first application you can feel how your skin calms down and looks cleaner and fresher.
It is ideal for calming the skin after shaving.
In the morning, before the cream, it will help us regulate excess shine and at night, its antimicrobial power will help us eliminate all the dirt accumulated during the day, very important if we live in a city where there is environmental pollution.
Remember that our skin is a very wise organ and we must listen to its needs. Thinking about what you are eating and how that affects you will help you find a way to care for and understand your body.