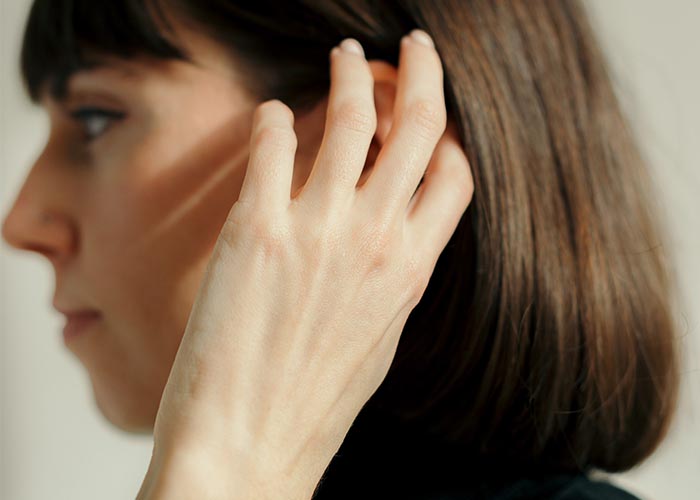 LUCÍA LÓPEZ
We begin the TESTIMONIALS section with a woman whom we greatly admire for her work, Lucía López, founder of Espai Joliu y Orval . Lucía has used Mamita since our beginnings and that is why we wanted to do an interview with her :)
I am Lucía (@lucialucelucira), I am 30 years old and I am the creator of two Where plants meet coffee establishments: Joliu and Orval, I studied design and lead a conscious life.
How is your day?
I love getting up early, usually the alarm goes off at 6:45, with enough time to write, meditate, sometimes practice some yoga, and have a leisurely breakfast. That gives me the basis to start the day strong and very happy. I organize my day based on the priorities of both myself and the Joliu & Orval team and then I decide whether to go to one or the other. The lunch break is also an important time that is only for me or who I sometimes share it with. But I leave my phone, agenda and laptop behind and take the opportunity to simply be with myself. Then in the afternoon I take the opportunity to work a little more or go to yoga and I usually have everything ready so I can have dinner around 8:30 p.m. I had eating problems and I still have consequences, I'm sure it's because I've endured a lot of stress for too long and I need to have that time at night to be able to digest everything well, be calm, read, write, be grateful, be with my cats and the routine of makeup removal and preparation for the night, which is almost the ideal time at the end of the day.
Tell us what it was like to open 2 businesses by yourself.
Right now after these four years I see it as a very hard process of growth, letting go of many things and becoming the person I am now. I really don't know if I was aware of what I was creating, I never could have imagined it would become so incredible. That we formed the team that we are and that we could make so many people so happy by creating a space where they felt comfortable and the quality of the details was always present. It has been thanks in large part to my family who have always believed in me and supported me in all the decisions made. Always starting from a very small base and growing little by little. Then when it started to grow really fast that's when 'the problems' came, I call them problems because then I didn't really know how to manage them. In this last year with the help of a coach and really wanting to change an unsustainable situation with too much stress in my life, I can say that all those problems have been opportunities to grow and be what I am and we are now.
How many hours do you dedicate to work?
Difficult question... Since many times, my work is part of my life. So I really couldn't say a few hours, many. I don't know if there are too many, but really when you create a project like this, it's complicated. It's about setting limits and being comfortable with them, finding the balance where you are okay. Of course, before it was insane, as I said, before I was dedicated to it 24/7, I had no time for myself. That ended up taking its toll on all areas of my life. Right now, as I have explained in my daily life, I am aware that I want to have my days of rest and I differentiate between moments of work and what they are for me and I want to stop. And now, finally, after 4 years I find myself in good balance and in tune with all parts of my life.
What is your beauty routine?
In the mornings as soon as I get up I wash my face so I can be fresh for the first routines of the day. After I shower I love to put on Mamita's Revitalizing Body Oil. Before putting on makeup, I prepare my face with the purifying elixir toner and apply the super pretty cream, then I put on makeup. I always use vegan products that are good for the skin for my makeup. I have oily skin and during the day it feels great to refresh my face with the elixir toner. When night comes, my favorite moment in the beauty routine, always using reusable cotton pads and some all-organic cotton muslins. I start by removing my face makeup thoroughly, first with a makeup remover for the eyes, then a micellar water for the entire face and then, without the makeup, I gently cleanse my face again using water and the smoothing and firming powder cleanser, using the exfoliating muslin gently to remove it well. Having a clean face, I apply the toner, preparing the skin so that it absorbs the super linda serum well. And ready to go to bed! Then every weekend I apply the facial scrub, I love its color, texture and smell.
What does Mamita contribute to your beauty routine?
I love the nature of the ingredients, the feel and the smell. I have been with them since the first time we were there and I seem to remember that it was also their first, at the University of Barcelona, ​​in a small cloister 4 years ago. I bought the powder cleanser and then I decided to try the cream, until now I have almost all the products, since since I have used them I find that my skin is better than ever. All together they create the perfect ritual I need in those moments of calm. Both to start and end the day. I also love the glass packaging and its design. As a designer, I care a lot about the image of the spaces and take good care of all the details and the truth is that I love how they look in the bathroom. So really in love with the brand and Eli couldn't be more wonderful :)

Last cultural activity that you liked?
I would love to be able to go to expos more, but I will recommend the last film I saw that I loved for its delicacy, costumes, actresses and actors and for how it treats the role of women: Little Women.
IG people/projects that give you something/add to you?
These people who I admire and I love everything they share are very present in my day to day life, sorry there are many but it would be too difficult to choose just one person:
@storiesbyannalfaro for her life and her conscious tips
@soymariacarvajal for her conscious entrepreneurship
@marta_marce for natural health
@mia_astral , because I love astrology and it is a tool that has helped me a lot to know myself and others in the last year and to be able to take advantage of all the moments available in the cycles to grow.
Some phrases for everyday life: @alex_elle @lalahdelia
And with whom I have been able to grow and continue to learn, has accompanied me and continues to accompany me throughout this process and to whom I am eternally grateful, my coach @german.jurado


THANK YOU VERY MUCH LUCIA!