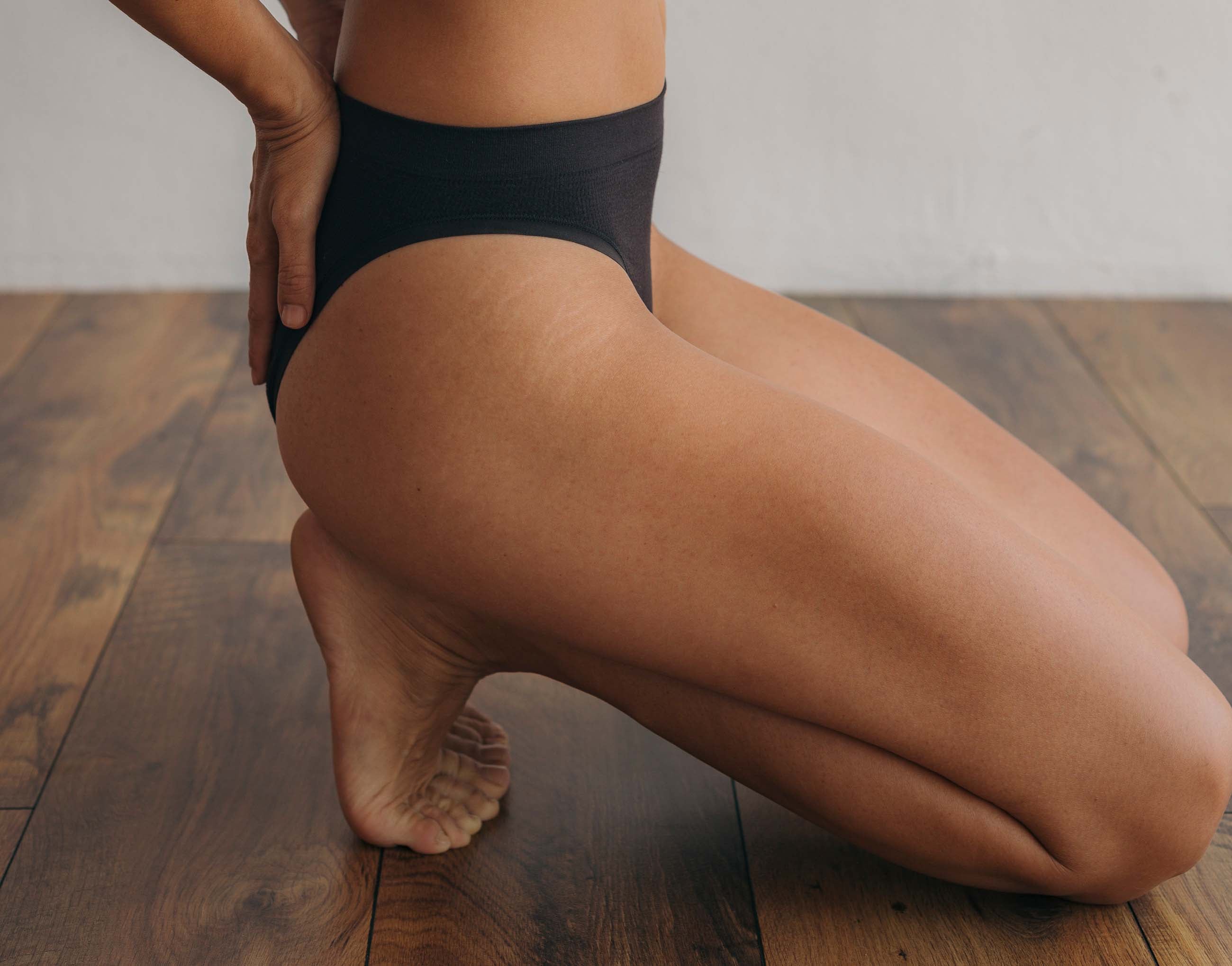 TAKE CARE OF AND REMOVE STRETCH MARKS WITH THIS EASY RECIPE
The best cream for stretch marks
What you can do from home with natural ingredients.
With this cream, marks will be noticeably softened and you will protect your skin from their appearance. Stretch marks should not be uncomfortable, but softening them can help us feel better.
In this new recipe I teach you how to make an anti-stretch mark body butter to care for and maintain the natural elasticity of the skin and help prevent stretch marks from appearing or soften and eliminate existing ones.
ANTI STRETCH MARKS CREAM
Prep: 5 mins
Preparation: 40 mins
Total: 45 mins
Ingredients
5 tbsp shea butter

1 tbsp coconut oil

1/2 tbsp olive oil

1/2 tbsp almond oil

1/2 tbsp sesame oil

1/2 tbsp rosehip oil

1 tsp of chamomile

8 drops of lavender ae
ELABORATION
Infuse the shea butter, coconut oil, olive oil, almond oil, sesame oil and rosehip oil with the chamomile for 40 minutes.

Strain through cheesecloth

Add the lavender essential oil and place in the final container.
Apply it to the area to be treated with an ascending circular massage, as many times a day as you wish :)
"Rosehip oil is one of the most powerful regenerators that exist in nature"
The benefits of its ingredients
Rosehip oil is one of the most powerful regenerators that exist in nature, and used together with coconut, sesame and olive oils, they help repair damaged skin tissues.
Shea butter provides softness to the skin.
Almond oil and chamomile reduce inflammation and soothe skin irritations.
Lavender essential oil is calming, sedative, antimicrobial and regenerating.
Our oil to take care of stretch marks
REVITALIZING OIL | BODY AND HAIR
Our Revitalizing Oil is a bomb of nutrients for your skin that will provide protection and repair to your skin.
Moisturizes deeply and provides elasticity
Its regular use helps prevent skin breakdown and the appearance of stretch marks.
Activates circulation
Helps relieve psoriasis and eczema
Ideal to take care of our skin during pregnancy.
With our Oil , you will only need 1 product to take care of your skin so that it looks hydrated and illuminated, helping it maintain its elasticity to prevent the appearance of stretch marks.